Post by MarioGS on Apr 8, 2014 11:12:28 GMT -5
Congratulations, Joe.

So sorry the Wheel didn't treat you very well. I'll be honest, I would have went a bit further in R1 to have a healthy total in case I don't solve R2 or 3 and get terribly overtaken, especially by the PP winner. I also would have solved early in R2 to essentially Bankrupt Stacy of that trip bonus. Gambling while the next player down the line (or even two spots down) has a lot in front of them is playing with fire, IMO. I find it interesting that both of your Bankrupts took $2,800 cash. 28 is probably your unlucky number now.
There are sensors in the Wheel? That I never knew. Very interesting piece of info. Thanks for sharing.

I wonder what made the staff choose you to write the blog, no offense of course, Joe. They almost never choose third-place winners, but you still had a very respectable and all-cash total.

Good luck with future game show ventures! You can count on our support!
I had the BR before they even finished revealing RSTLNE.
The puzzle writing was actually bearable tonight, including Title/Author and an actually clever themed B&A. I do really wish they would use College Life outside of Toss-Ups, though. I'm guessing Pat was given the wrong cue card for announcing the R2 category, and obvious laugh track was obvious.
Despite not being a very good game, the audience was good to start off this week. I even heard someone cheering Stacy's name, which is nice to hear especially on a Culver City College Week where you usually don't have all the local students there to support their player.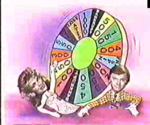 College Week has been a tradition on Wheel at least since 1986 (and likely earlier due to all of the tape wiping), when it first appeared on daytime for two weeks that year before launching in nightime for Season 6 and has appeared every season since (except for S12, S26, and S30) and with Seasons 14, 15, 20, 23, and 25 having TWO college weeks (With one of S25's a special Road Trip week). It's good to see it again after taking a year off.

Season 26 DID have a College Week. It was called "Spring Break" and it was filmed at home base like this week. There was even a $100K win during that week. Season 7, however, did not have one.
I imagine if they do another College Week next season, it'll be at home base once again since they never do them in Hawaii (understandble due to a lack of nearby well-known schools) and that will be the only road show unless they go back to two per season, which I doubt.
"It's been a while since we've done College Week." Thanks for noticing the NYC College Week bias, Pat.
They've been here five times now and have never done one even with the tradition of doing them on the road despite all the well-known schools here and in surrounding areas (unlike Hawaii and Vegas). It just doesn't make any sense that they refuse to do it even if it means going the whole season without one. (I've had suspicions that one was planned for S30 but replaced with Mom's Week, but I have no idea if this was the case).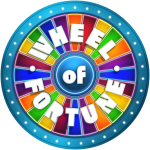 The BR car hasn't been won since January 1st!
That was back in Vegas when its cash bonus was still $5000, too. (currently, the win-loss record for the BR car is 8-13)