Post by WooWho on Mar 1, 2016 12:45:05 GMT -5
In this installment of the Evaluation series...a Wheel staple--since the dawn of the syndicated version, anyway! It's still alive and well, even in all its different forms...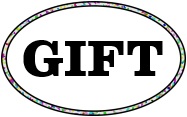 HOW IT WORKS:
The Prize starts the game on the wheel. If hit, a player must simply call a correct consonant to pick it up, and solve the puzzle in the round in which it was picked up to claim it. Simple as that!

If it hasn't been claimed by the end of Round 2, the Prize is removed at the start of Round 3.

There are effectively two prizes on the wheel at the start of the game: the Prize Wedge and the Gift Tag. Both function in the same manner; while the Prize Wedge's value can fluctuate, the Gift Tag always has a value of $1,000.
The Gift Tag, if unclaimed by that point, is removed after Round 3.

WHAT WE KNOW:
Initially, the Prize Wedge was picked up immediately if hit; the player then called a consonant for the value underneath. That changed sometime in late 1990 to the current rule set, except the letter was only for the prize itself. The Prize Wedge (and the Gift Tag, for that matter) began awarding $500 per letter in September 2012.

From the end of the shopping era to the late 1990s, the prize used to be introduced at the beginning of Round 2. An additional prize was added to the wheel at the beginning of Round 4.


In 1992, the Surprise appeared on the Wheel from the start of the game and wasn't announced unless it was won; it stayed on the wheel for the entire game. It was retired in 1998.
For the 25th season only, a special "25" prize wedge appeared on the wheel. It always awarded "25 of something" (which usually meant it was worth $2,500).

In recent years, the Prize is almost always a trip (or a sponsored shopping spree).

WHAT WE WANT TO KNOW:
Was the Surprise worth having in the first place? (There were prizes placed on the wheel, especially in later rounds, that didn't get announced unless they were won.)

Should the Prize/Gift Tag award money in addition to the cardboard?

Why bother with the Gift Tag? Should it be changed to an additional prize, just like the old days?
We already know about your grievances about the fact that all the prizes are now trips. But what kinds of prizes do you want to see to spice up the selection?
What was wrong with the original rules for the Prize Wedge?